In our farm shop you'll find our own home produced and locally sourced fresh meats, home cooked meats, fine English cheeses, locally baked breads, seasonal fruit and vegetables, as well as essential store cupboard items to create all your favourite meals.

Our award winning butchery – Quintessential Meats - can supply you with everything from everyday cuts, to mouth-watering Sunday joints, to something a little more special when entertaining friends and family.

Our home produced pork is free range, including our favourite rare breed pigs, the black and white Saddleback and the all white Welsh, producing some fine flavoured pork with a lovely bit of fat cover and crackling.

Our grass fed beef is hung for at least 28 days and all beautifully marbled.

We also have game from the farm in season, which includes pheasant, duck, partridge, venison and rabbit, which comes from the farms in Berkshire and Oxfordshire.

We also stock home cooked hams, the best and biggest homemade sausage rolls, homemade chicken liver pate and homemade pies, which are all available to purchase in the farm shop.

We are very proud of our award winning pork sausages as well as our home dry cured bacon and faggots which are all made in house.

Whatever you need, James and his team are always on hand to meet your requirements.
Gift Vouchers
Gift vouchers are available to purchase at the farm shop & coffee shop, ideal for Christmas presents.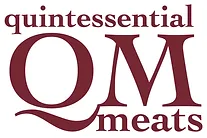 "We only sell the produce we have tasted and love in the hope that you will too!"